Boogie Car Seeat
Suitable for babies 0 - 13Kg
Features include:
Sun canopy
Head support pillow with shoulder pads
One pull adjusting inner harness
Easy grip handle
Light weight

Chelino Blazer Car Seat Stages 0/1/2/3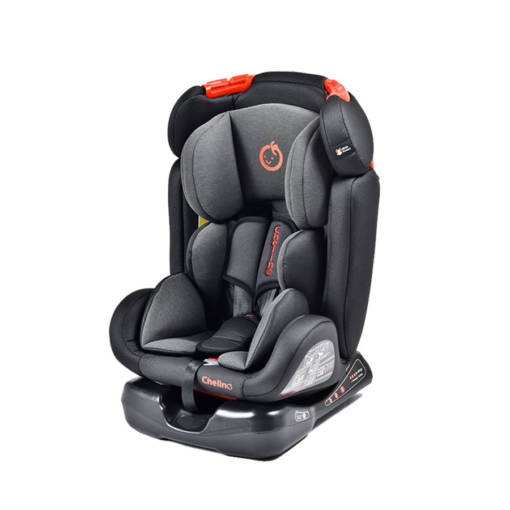 Child seat can be used for children 0 to 36 Kg (Birth - 12 years)
Rearward – facing 0 – 13 kg (0 – 15 months) Group 0+
Forward facing 9 – 36kg (9 months to 12 years) Group 1+2+3
Approval to the European standard ECE R44/04
Equipped with 5 – point safety harness belt
Install with car seat belt only
Soft and pleasant fabric with a possibly of washing at 30 degrees
High quality inserts provide extra comfort, spacious deep seat
Installation in a car equipped with 3 – point seat belts
Additional removable insert for the comfort of younger children

Chelino Daytona Stages S0/1/2/3
Suitable for Group:0+,I, II, III Weight: 0-36KG Age: Birth-12-years-old
IsoFix 360 Spin
Rotate seat for easy out and about
Four position reclining back rest
Height adjustable headrest
Isofix connect with latch system
Inner adjusting harness
Non slide shoulder pads with stomach pillow
Removable inner cushion
Material: Fabric
5 point safety harness
Side protection system
Use from birth to 13kg rearward facing
Use from 9kg to 18kg forward facing
Use from 15kg to 25kg forward facing
Can be used from 25kg to 36kg as a booster seat

Chelino Revo Car Seat S1/2/3
Suitable for baby between 9-36 kg
-Group 1+2+3.
Side protection head panels
Padded backrest and seat
Fastens easily in vehicle with 3 point safety belt
5 point safety harness
Height adjustable harness
Arm rest

Chelino Aries II Car Seat
Suitable for children 3 - 12 Years - 15-36 kg
-Group 3.
2 IN 1 Car Seat
Anatomically – shaped seat
Removable backrest
Can be used as a booster seat
Height adjustable headrest
Can be used for front and rear seat of your car
Installation (car seatbelt ) with three point – point seatbelt
Approval to the European standard ECE R44/04 Group 3

Chelino Enzo Booster Seat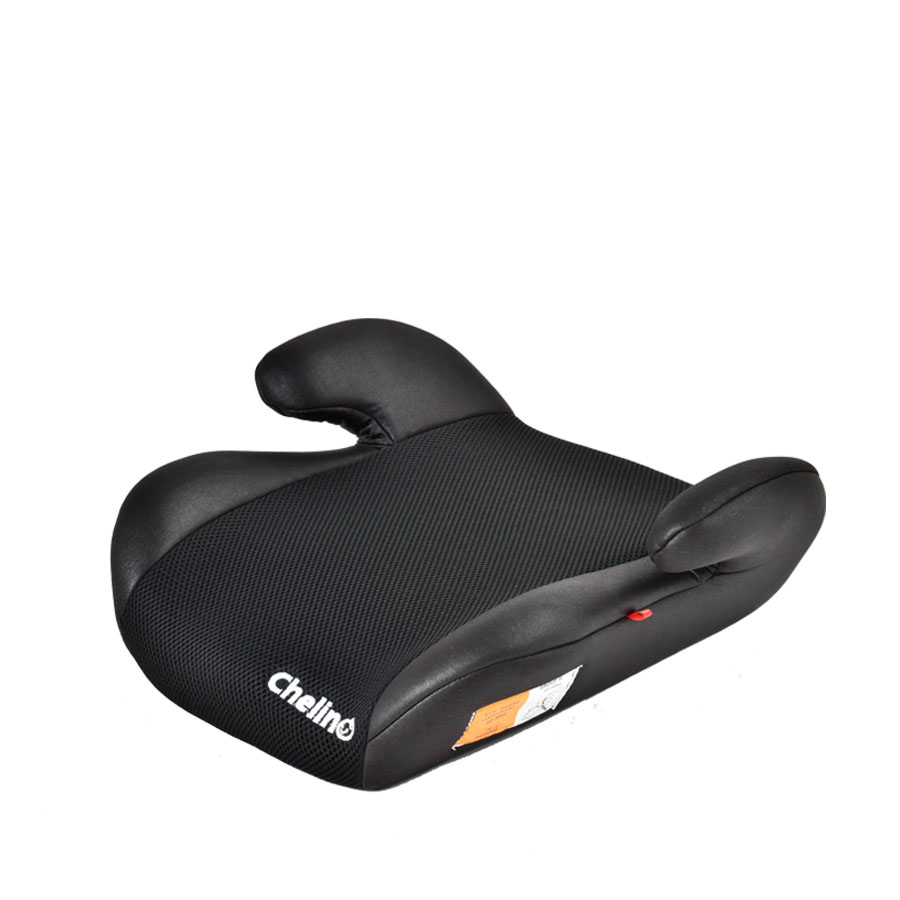 Lightweight booster cushion seat
Suitable for children from 15 - 36 kg
High Chair
This chair has all the necessities you need, including a three position foot rest, plastic feeding and play tray, extra cushioned seat and 5 point safety harness
. When meal time is over, cleaning is a breeze with all wipe clean surfaces.
Suitable for children from 6 months to 3 years - max 15Kg
Rocker Sunshine Seaside
Suitable for use by infants from 3 months to 1 year.
The seat can rock back and forth to soothe or can be set to a fixed position for a stable seat. Full body recline with 3 positions

Walking Ring
The Baby Walker by Mamakids encourages your little one's fine and gross motor skills by getting them on the move!
With a wide base and 8 wheels for sturdy support, the durable frame and comfy seat provide the perfect space for baby to move from crawling to taking their first steps.
And if they get a little tired from all that action, the play tray lends a hand with its buttons, and sounds.
Suitable from 6 to 16 months or a maximum weight of 15kg.

Bumbo Floor Seat
Suitable for use by infants from 3 months to 1 year.
Gentle support for babies who can't sit up unassisted
Includes a 3-point harness
Made from a luxurious foam so easy to clean
Tray can be purchased seperately.

Bumbo Multi Seat
Suitable for use by infants from 6 months to 3 years.
The Bumbo® Multi Seat is designed for babies and toddlers who can already sit up unaided.
Seat can be used on the floor or strapped to a chair.
Includes a 3-point harness
The foam pad and retractable safety straps can be stowed away inside the seat.
The removable tray stows away neatly behind the seat and can be manoeuvered with one hand.

Angelcare Bath Seat
Suitable for use by infants from 6 months
The Angelcare baby bath ring provides comfort and stability when baby takes a bath.
Made out of light weight and durable plastic, it offers a soft comfortable seat for your little one.
The clever design includes drain holes in the seat, which lets bath water pass through and allows soapy water to be rinsed away from baby's skin.
This convenient bath ring fits right into your tub and is securely held in place using extra strong suction cups.


Angelcare Bath Support
Suitable for use by infants from birth to 6 months
Supports your baby and allows water to flow freely during bath time
The ergonomic, soft touch surface is mould resistant
Anti-slip base for safety
Drains rinses and dries easily after each use
Convenient carry handle and hook