Snookums Non-Spill Potty
This potty is ideal for baby toilet training as it has a sturdy and secure base.
Snookums Sitting Pretty Potty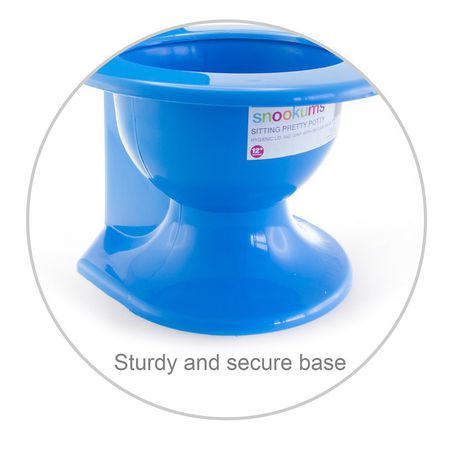 This potty training toilet is ideal for baby toilet training as it looks like a real grown-up toilet with the same lid and seat function
and has Easy grip handle with a sturdy base.

Padded Training Seat
This small first toilet trainer seat is ideally proportioned to fit your toddler. The seat has ultra-soft padding making potentially anxious children more comfortable. The easy wipe PVC cover ensures seat remains hygienic. The inside safety rim ensure trainer seat stays secure on top of toilet.
Bumbo Step n Potty
Bumbo's Step 'n Potty provides a complete toilet training solution for toddlers.
The super soft BumboToilet Trainer is used to assemble the first stage potty seat which has a removable potty for easy cleaning.
As the child grows the base is easily converted into a slip-resistant step and the super soft seat is placed on an adult toilet for ultimate security and comfort.

Bumbo Toilet Training Seat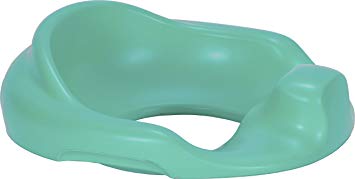 The luxurious comfort of the super soft material instills a sense of confidence and security that is very important when potty training.
Its unique one-piece design provides secure and comfortable seating for your toilet training toddler.