Winfun Woodlands Friends Cot Mobile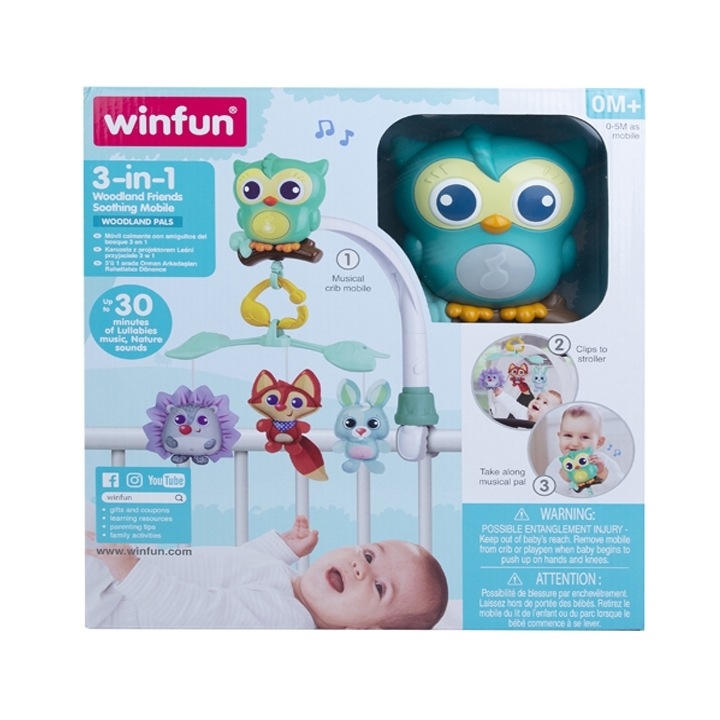 Includes 3 different modes for soothing sleeps to fun on the go
- Musical crib mobile with up to 20 minutes of soothing lullabies and 3 cute woodland pals
- Easily attach to the stroller for amusing fun when out and about
- Take along the friendly Owl for your very own light-up, musical pal wherever you go
Easily converts between the three modes
Familiarity helps build positive routines; having a familiar friend whether at home or out provides comfort to little ones

Galt Wiggly Worm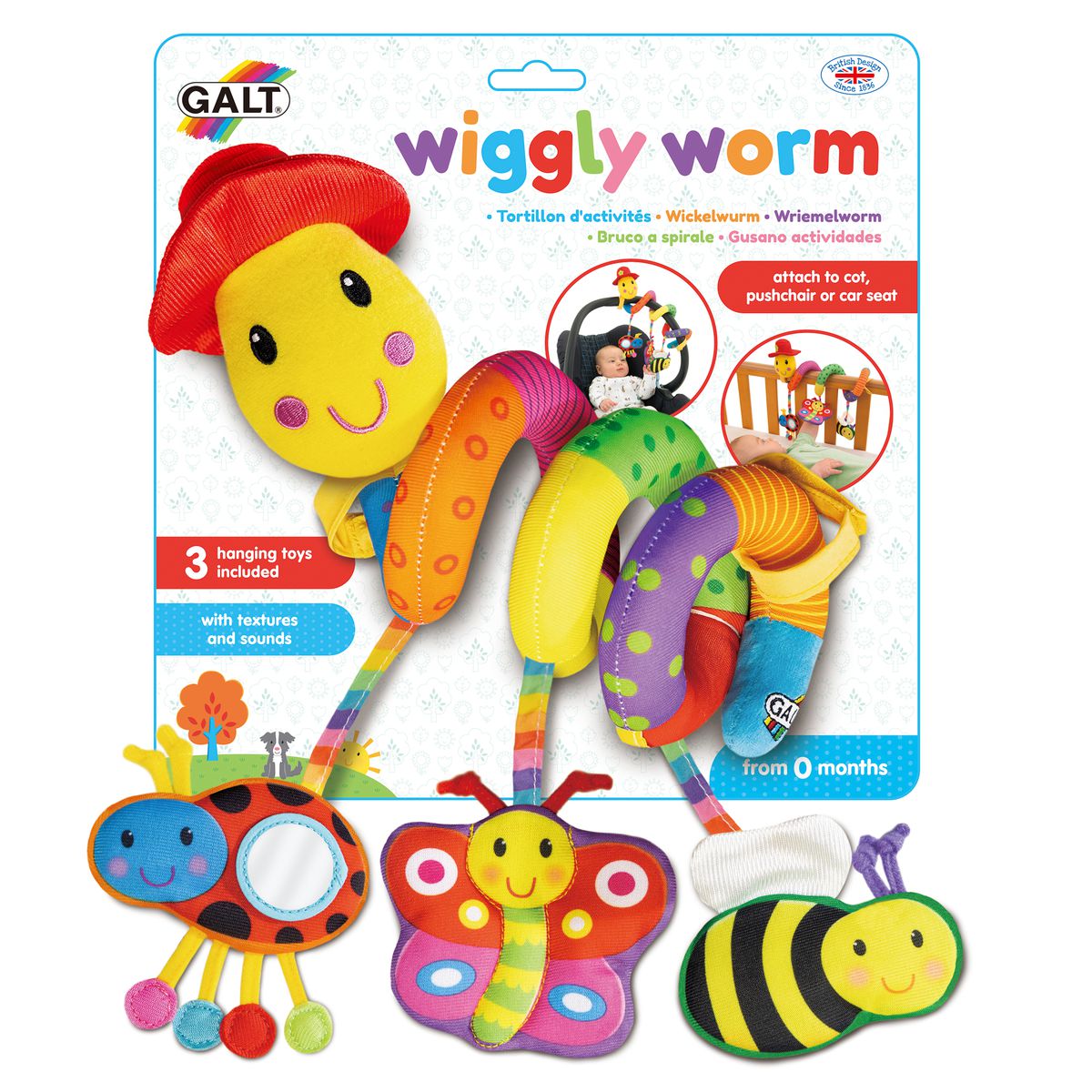 A soft friendly worm with 3 hanging toys to attach to a cot, pushchair or car seat. Wrap the coil around and secure with the fabric ties. - Wiggly worm - 3 Hanging toys - Crinkle hat - Squeakily Head - Mirror Ladybird - Crinkle butterfly - Bee rattle toys
Ruby Melon Mobile Frame
The Ruby Melon Dingle Dangle Mobile frame is an absolute essential for all babies.
With dingle dangle toys hanging from the frame, your baby's auditory, visual, gross motor and tactile sensory development is encouraged.

Baby Einstein Kickin Tunes Gym
4 modes: Laying, Sitting, Tummy Time & Take-Along
70+ sounds & activities and 25+ minutes of music
Includes 7 detachable toys, including a Magic Touch piano, and 1 prop pillow
Introduces phrases in English, Spanish and French
Batteries required: 3x AA batteries.

BS Monkey Musical Activity Gym
20+ Minutes of monkey business melodies for baby to kick and play while encouraging auditory stimulation.
Suite of toys that stimulate baby's senses and can be taken on-the-go for travel play
Features:
- Baby safe mirror for self discovery
- Removable toy bar when only the mat is needed
- Machine Washable

Winfun Jungle Playmat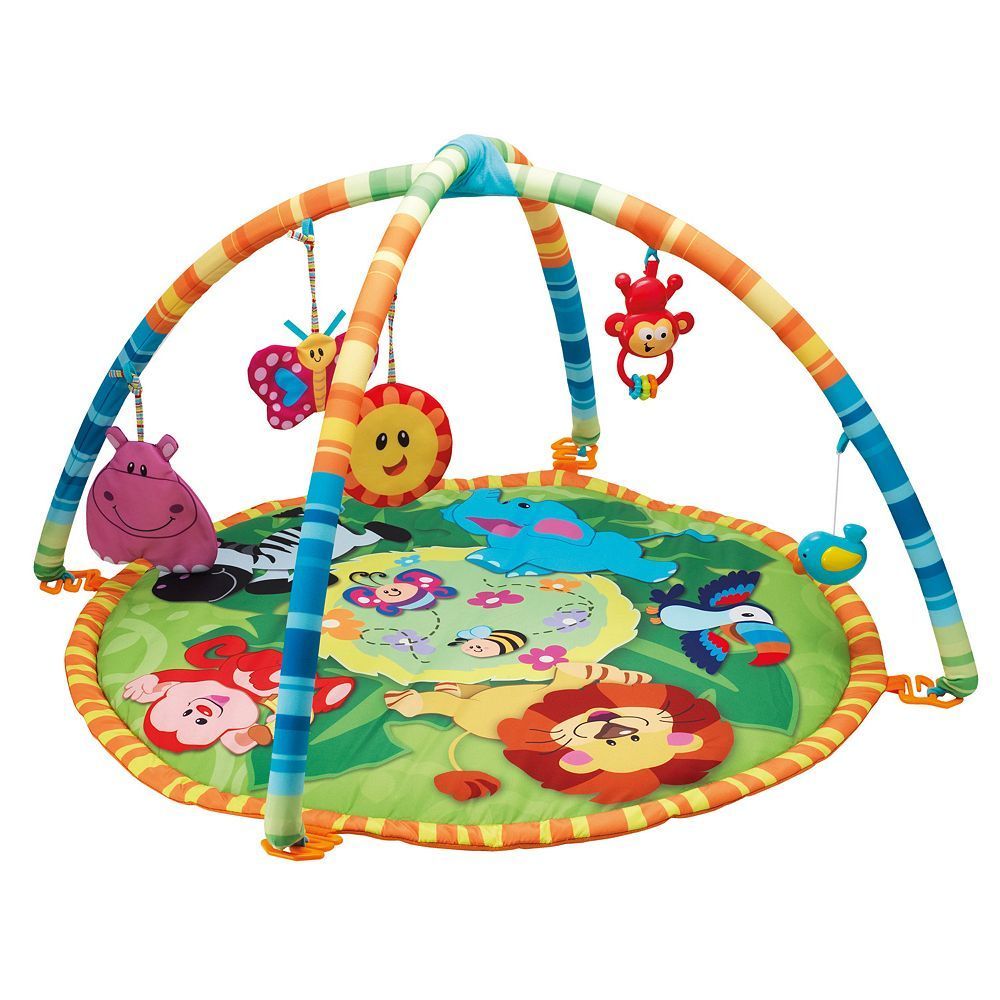 Jungle Pals Play mat. Colourful activity with lots of jungle friends.
Bay can play on its back, on its tummy or remove bands for use as a play mat.
Multiple textures encourage exploration .