Teddy Bucket of Dough
Suitable for children 3+
Great to play, model and create any object you can imagine.
Teddy Dough
Suitable for children 3 years +

Play Doh Fisher Price Train
Suitable for children 3 years +
The perfect toy for learning shapes and encouraging artistic expression, creativity and imagination.
This Dough Train will also help to develop their motor skills and thinking skills.
Set includes 3 tubs of Play Doh and many opportunities to create shapes.

Paulinda Crafting tools
Suitable for children 4 years +
Paulinda crafting tools for use with Super Dough and Modelling Foam.
Selection of tools, dough shape cutters and plastic body parts available.

Paulinda Plastic Body Parts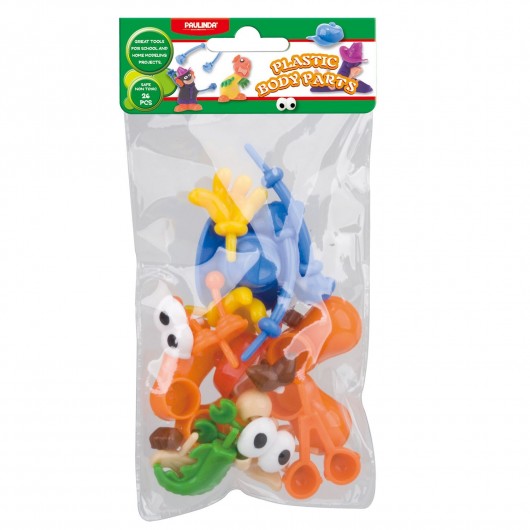 Suitable for children 4 years +
What an awesome bag of fun…. make your very own Dough characters with this bag of body parts and accessories.
There is an assortment of Eyes, Ears, Arms, Legs, Hats, Moustaches, Lips etc etc.
This will keep your kids entertained for hours.

Sand Art
Suitable for children 4 years +
Available in 1's / 6s and 12's per pack - cards and coloured sand in each pack.
Single cards without sand also available.

4M Mould and Paint Dinosaurs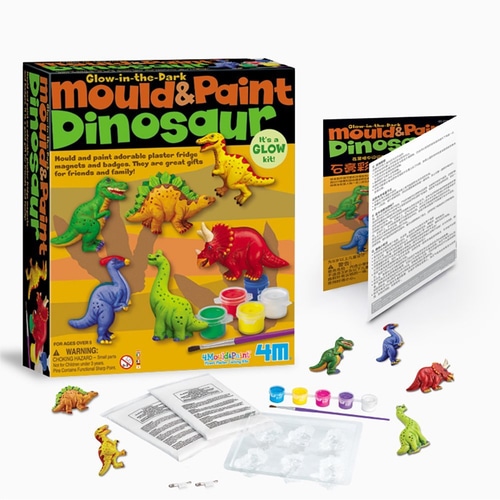 Suitable for children 5 years +
Create and paint colourful dinosaur-shaped glow-in-the-dark plaster fridge magnets and badges with the Mould and Paint Glow Dinosaur Kit!
Variety of themes available.

RGS Spirograph Kit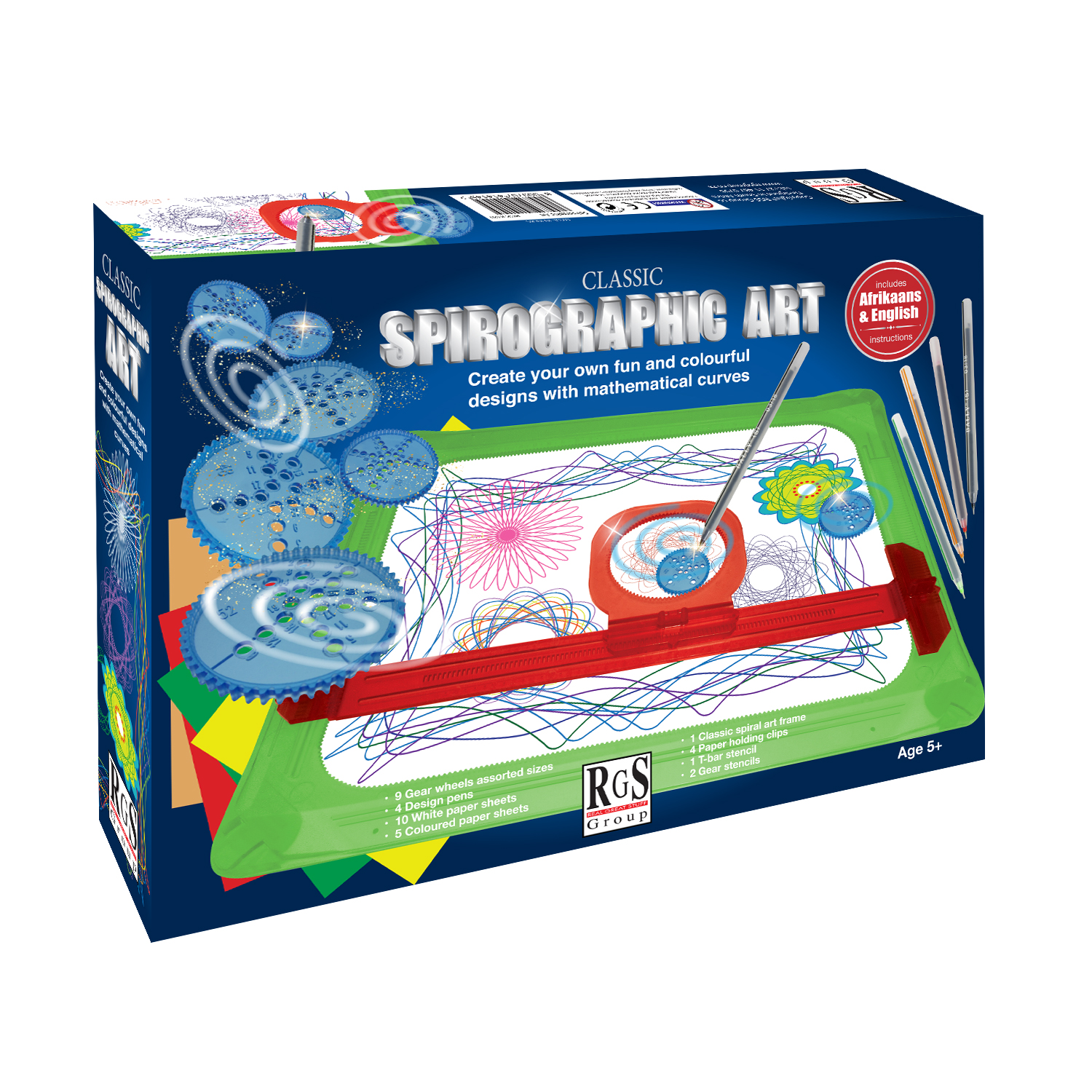 Suitable for children 5 years +
Create your own amazing and colourful designs with mathematical curves!
Simply set up the frame, select a gear wheel and make your own spiral art. It is that easy!

Tiger Tribe Shrinkies
Suitable for Children 5 years +
Each set includes everything you need to make your own fabulous shrink-art jewellery.
Simply colour the beautifully illustrated pre-cut designs,
pop them in the oven and watch them magically shrink to 40% of their original size, in front of your eyes!
As your charms shrinks the colours become more intense.?
Once Shrinkies are cool, create your own charm bracelets and necklaces with the enclosed cords and connectors!

Knitting Doll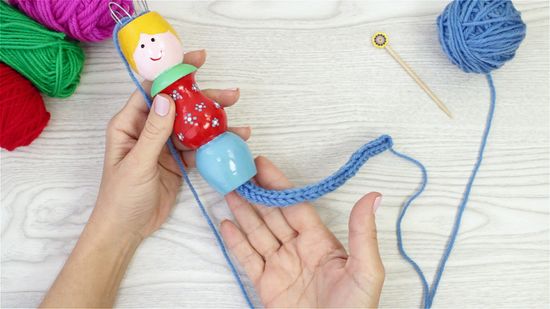 Suitable for children from 5 years +
If you'd love to learn how to knit but struggle with using the needles, start with a knitting doll.
To French knit, you simply wrap yarn around a hollow doll that has pegs at the top.
Work the yarn around the pegs to create a long knit cord that comes out of the bottom of the doll.
It's a great introduction to knitting that will give you the confidence to try larger projects.

Creatives Cross Stitch Asst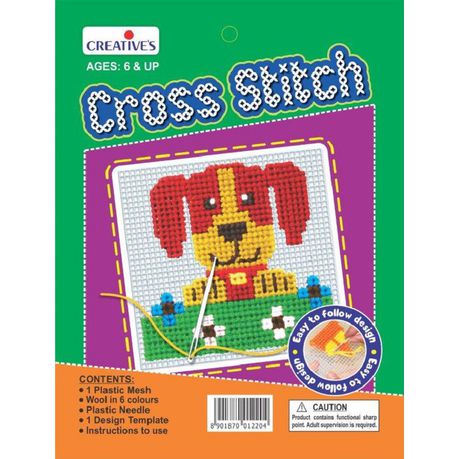 Suitable for children 6 years +
Cross Stitch is a stitching kit that helps children to engage in creative activities.
The kit contains a plastic mesh, coloured yarn, plastic needle, design template, wiggly eyes and instructions.
Children can go through the step-by-step instructions to understand the process of cross stitching and then
use the dog template to make the dog on the plastic mesh.
As they use the needle on the plastic mesh to make dog by cross stitching, they improve their fine motor coordination, dexterity and concentration.
Children can also use the design to decorate their room or the house.
Completing the craft successfully, gives children a great sense of accomplishment and pride.

Laceys Tie Die Accories Kit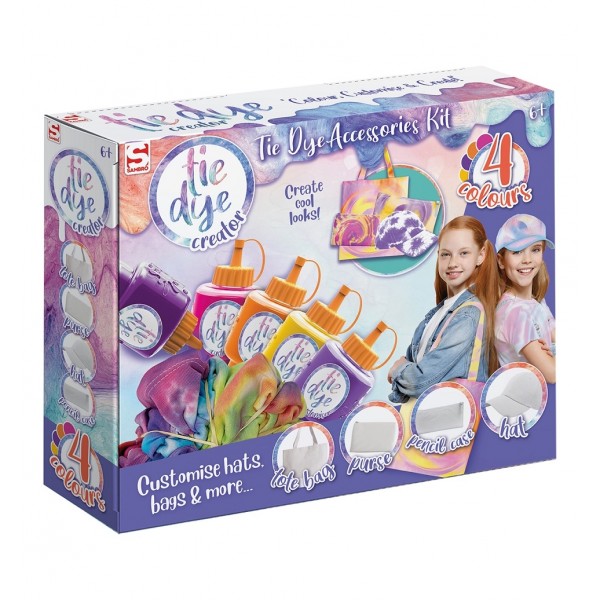 Suitable for children 6 years +
Create your own wearable art with the Tie Dye Creator Accessories Kit.
With dye in 4 colours and 4 accessories for you to transform, this tie dye kit has everything you need to customise your look.
Colour your own tote bag, pencil case, cap and purse

Art Lovers Scratch Art Rainbow
Suitable for children 6 years +
Selection of images available in Rainbow and Silver

3D Sequin Art Penguin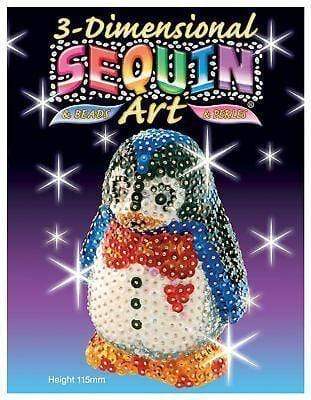 Suitable for children 8 years +
This glistening Sequin Art project creates a perfect Penguin by using a polystyrene shaped animal as a base.
Using white and black sequins for the body, lots of colour is introduced through the orange beak and feet and the statement red shiny bow tie.
The 3-Dimensional design comes with easy to follow instructions for each side of the task.

Paint by Numbers
Suitable for children 8 years +
Available in small and large with a variety of pictures.
Nebulous Stars Creative Sketchbook
Suitable for children 8 years +
Great activity book for children who love to design clothing - design, colour and add stickers.
Available in 3 different characters and a Mini sketchbook.

Nebulous Stars Glitter and Foil Art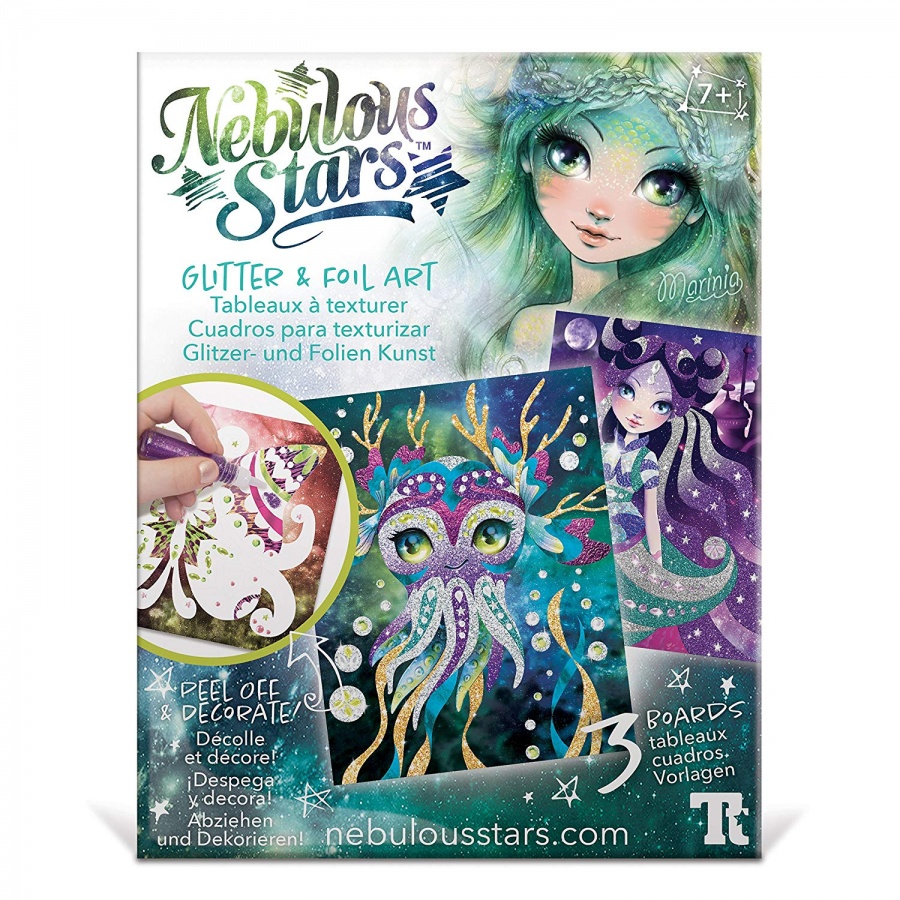 Suitable for children 8 years +
Great activity with multiple boards to design and decorate.
Available in 2 different characters.

Nebulous Stars Cosmic Jewelery
Suitable for children 8 years +
Kit with all required accessories for children to make 5 jewelry items.
Create and craft away with your own designs.